NISSAN TTE1100 UPGRADE TURBOCHARGERS GT-R 35 Introducing our TTE1100 performance...
more
Product information "TTE1100 UPGRADE TURBOCHARGERS GTR"
NISSAN TTE1100 UPGRADE TURBOCHARGERS GT-R 35
Introducing our TTE1100 performance turbocharger, using the original IHI turbochargers but upgraded to new higher output specification. Offering The Complete Ultra Plug & Play Upgrade to over 1000PS on E85.

Engineered & Enhanced

At the core of our TTE1100 stage is a much larger TTE compressor wheels, chosen because it is highly efficient and creates an extremely high flow for comparative size. Re-Profiled compressor cover to optimized tolerance to ensure maximum compressor efficiency is given.

We CNC mill the exhaust turbine housing to accept a larger 9 Blade turbine and shaft.

Special profile 360 deg high-performance motorsport journal bearing is fitted, to remain durable at higher loads with no loss in transient response.


Equilibrium

Precisely balancing our turbochargers is a key critical factor to become a TTE upgrade unit as longevity and performance are paramount. Good balance improves acoustics also. Subsequent great care is taken with all TTE turbochargers to achieving our balance standards. Firstly parts are balanced at slow speeds up to 2800RPM in multiple planes using our single parts machine, then components are assembled and then the CHRA are dynamically balanced, but this time depending on application at up to 250,000 RPM in multiple planes using our in-house VSR machine to acquire the ultimate equilibrium, to a standard far higher than OEM. Each turbocharger is supplied with serial numbered balance test result document.
Original IHI turbocharger as the base

part

TTE Billet Milled compressor

High-Flow 9 blade turbine

Upgrade bearing pack

TURBOSMART actuators

1000 PS+ Capable

Proven TheTurboEngineers quality

Plug and Play installation (larger intakes recommended)

Single parts finely balanced then components assembled and core high-speed VSR balanced

Supplied with a balance test result document

Made in Germany
ATOMIC GT-R 35 102RON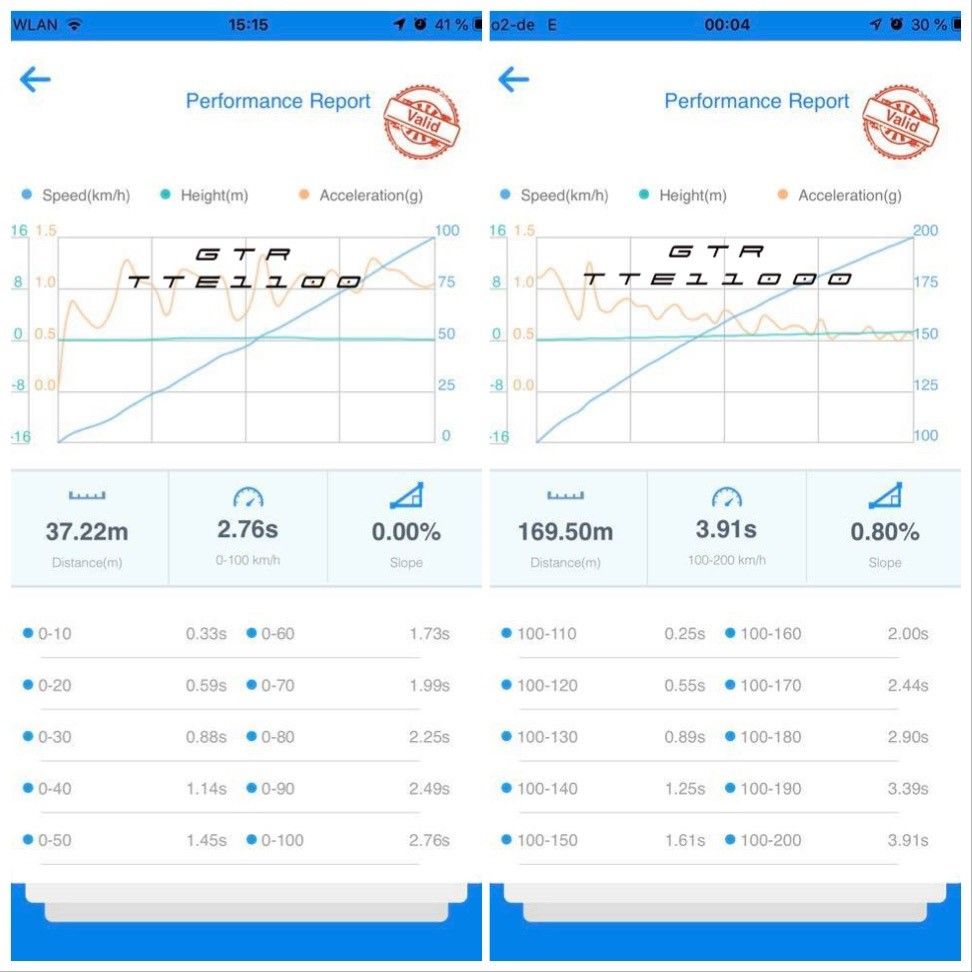 Important Upgrade Turbocharger Information - Sending Your Turbocharger

After you have ordered the upgrade from the online store by selecting 'Upgrade Your Turbocharger" option in the drop-down box on the product page please download the 'Upgrade Turbocharger Form' at the bottom of the product page. Visit this Link
If sending turbocharger/s for an upgrade please ensure you print, read and complete this FORM. Place form inside the package with turbocharger/s.

Related links to "TTE1100 UPGRADE TURBOCHARGERS GTR"
Info "TTE1100 UPGRADE TURBOCHARGERS GTR"
Please Note: We constantly review, revise and improve our product range, the product you receive may differ from the images advertised.
Read, write and discuss reviews...
more
Customer Review for "TTE1100 UPGRADE TURBOCHARGERS GTR"
Write an Review
Reviews will be activated after verification.